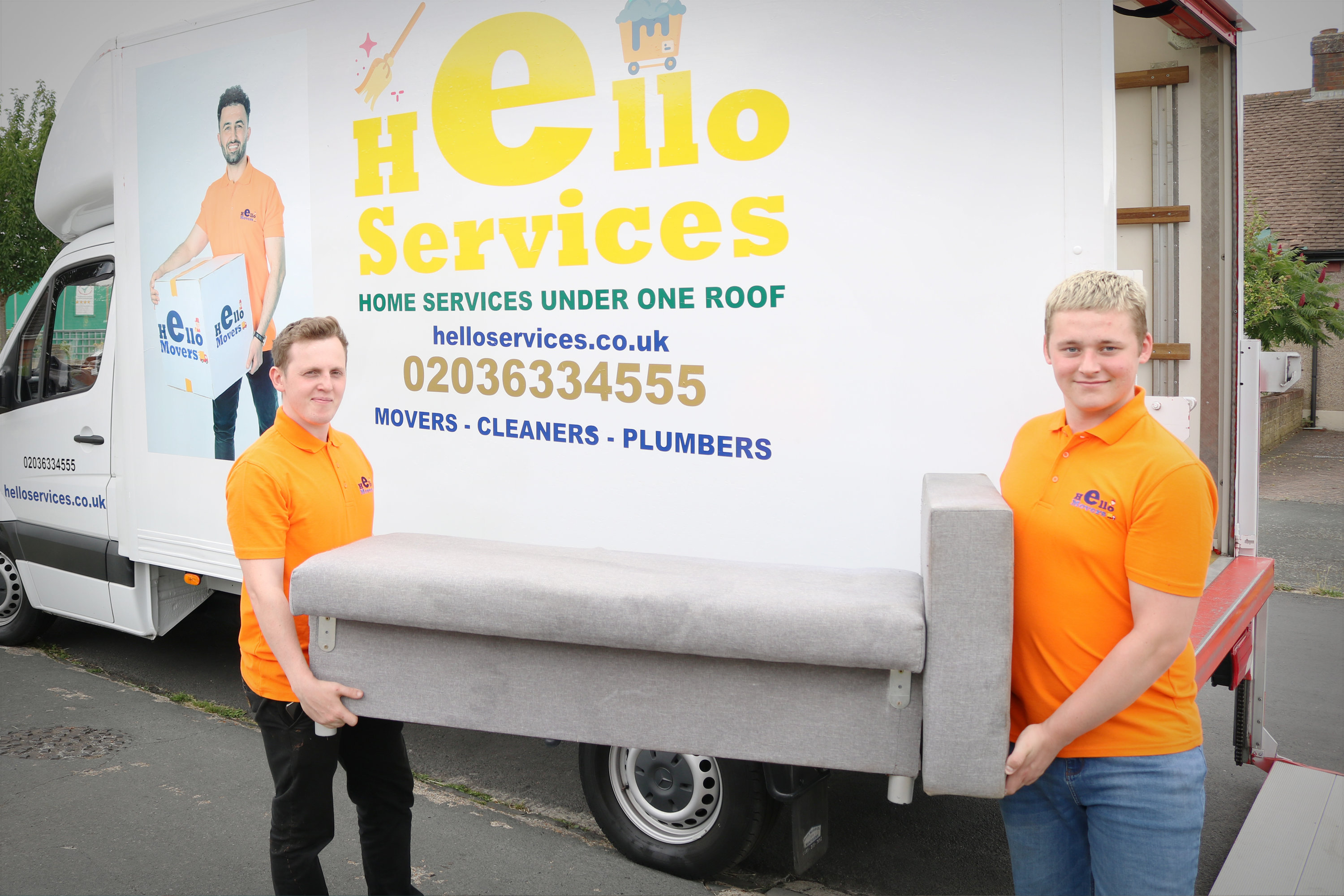 Don't Move it yourself
Home Moving
Do you plan on moving your home as soon as possible?
Hiring a professional
We Are A Reputable Moving Home Company
Do you plan on moving your home as soon as possible? Have you found a home of your dreams and want to move-in without wasting any time? No matter, you are moving in the neighbourhood or a hundred miles to a new area, in each scenario, you require the assistance of the professional moving house company. You can trust, Hello Movers, to do a great job, as we are experienced and proficient.
When you hire us as your removal companies in London, you will see that we are dedicated to making our customers move seamless. You might have a lot of things that need to be taken care of. So let our expert movers handle all your valuable furniture and possessions with utmost care and expertise. Also, if you want us to do the packing, we can do that as well.
Over the past several years, we have proven ourselves that we are efficient, reliable and proficient in what we do. Our broad customer base of both house removals and office removals shows that we complete every job flawlessly.
Many houses have tight spaces and moving bulky furniture from those areas require skills. Our team of friendly and professional movers are capable of working in this case as well. They will safely move all of your prized possessions through small passages to our safe and clean removals van. Not only we are highly concerned about safety; we are one of the most efficient companies. This means you are assured that your household items will be transferred from point A to B in no time.
Have a busy schedule?
Our after Removal Service is designed to make our customer's life easier.
Book now
Efficient, Reliable & Friendly Commercial removals Company
When it comes to looking for a company that is highly flexible in scheduling a moving time and can customise the service according to your needs, then we are the ones to call. We will work around your hours so that you can focus on other important work. All of your fragile equipment and possessions will be safely delivered to your new place. So plan your removal with us and get a free no-obligation quote today.
Our specialists can also reassemble furniture units when you reach your new place. They will work with you and on your instructions will place the boxes in their specific room
A Moving Home Company London You Can Rely On
When you have a large number of household items that need to be delivered, we can arrange a fleet of vans to get the job done. To have an understanding of how many vans you will be required our surveyors will visit your house and scrutinise it. They will discuss with you the detailed plan, so you know how it is going to be completed. So we are the movers on which you can rely.
Get a No-Obligation Quote
We provide a fast and safe service for getting a no-obligation quote for your house or office removals service. Just fill our booking form or call us to get a free quote, which will take a few minutes. So you will get a competitive quote in less time than you think.
Hello Movers have the ability to take care of each customer needs and requirements, no matter where you are moving. We will make it a stress-free moving experience, and this is what we pride in ourselves the most.
So why face the hassles that are involved with the moving and increase your anxiety level when we are here to help you. When you know that your move is in the hands of the professional movers, you will have a peace of mind.
If you have not tried our service yet, then give us a chance. And we assure you that you won't regret your decision.
For House Moving prices please  send us an inventory.
Below prices are just guide Prices.
Studio flat from £110
Offices, warehouses, commercial?
-
If you are a construction company, have more than one property, your property size is not listed, please contact us on the link below.
Request a Quote
Area We Cover
Hello Services is pleased to offer its extensive Removals Services at the following areas. We are looking to expand, if your area is not listed below then please check back later.
Reschedule upcoming service jobs
You can change, the time and date of an upcoming scheduled jobs by contacting our office, you can do that by emailing our office at info@helloservices.co.uk. We do 12 hours notice to reschedule a booked job. If you change the time or date in less than 12 hours then additional charge will occur.
You can cancel upcoming service job by contacting our office during our working hours or 24/7 on our live chat. You can also do that by emailing us at info@helloservices.co.uk then we will email you back with a cancellation notice.
How can I rate the service received?
You can leave your feedback about the service you have received by calling our office. We are always here to hear from customers. You may also leave your feedback on our Trustpilot Page Hello Services.
Do I need to pay before the service day?
You don't have to pay prior the service day, You can make the payment on the service day. However if you prefer to make the payment in advance you can do that in certain ways which is described in question 5.
What are the methods of payment.
We accept varies payment methods which include:
Cash Payment,
Bank Transfer to our company's bank account
Card Payment over the phone
You can also visit our website and make online booking.
What is the availability like?
We normally have availability for short notice jobs as well. However, we recommend you book 2 days in advance. Note: We can accommodate same day and emergency jobs too.
How do I get a receipt for the service I have received.
All our receipts and invoices are done electronically, so as soon as the job completed you will get a receipt to your email address.
What happens if something is damaged?
In an unlike event of damage to any possessions caused by us, we are insured up to £1,000,000.